In my previous post today I mentioned chasing butterflies. Well this evening the boys and I walked next door to offer our neighbor some grape tomatoes from our garden. I happened to notice an Eastern Tiger Swallowtail flitter by. I went around the corner to investigate and discovered my neighbor has a butterfly bush and it was dinner time! I only got a few minutes to play before Alex fell over and busted his lip in the driveway, but I will warn you now...expect to see a lot of butterfly pictures from me in the near future :)

The coveted Eastern Tiger Swallowtail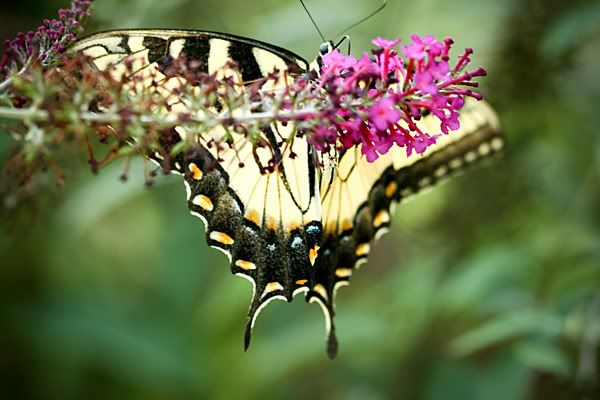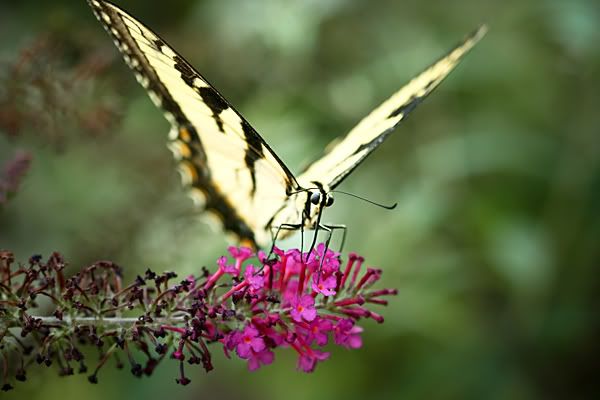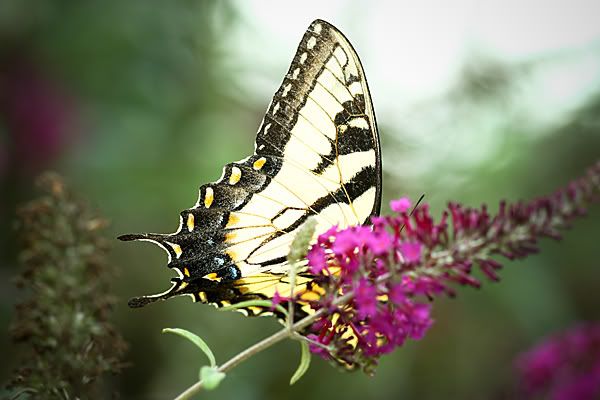 My new favorite, a Pipe Vine Swallowtail. This butterfly is an amazing beauty! He was difficult to capture in good focus though. After reading up I now understand why..."The adults fly with rapid wingbeats and continue to flutter their wings even when visiting flowers"-Peterson First Guide Butterflies and Moths.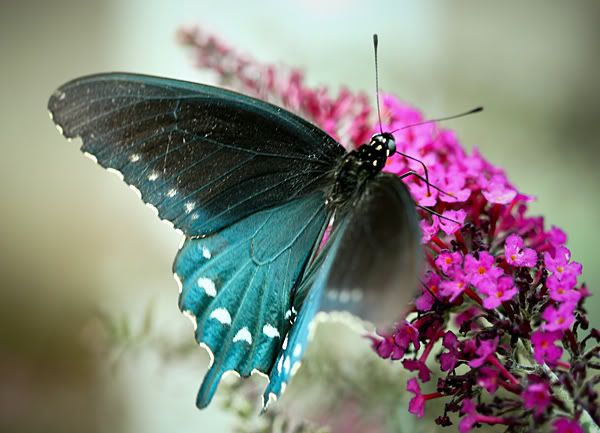 Really poor focus, but I just love the wing position in this shot.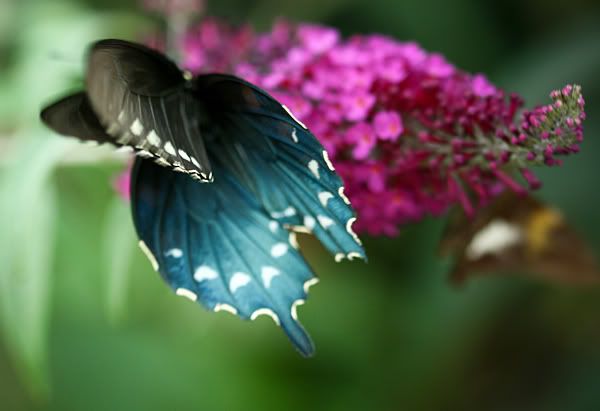 Ironically the smaller butterflies were easier to capture. They are not nearly as active.
A Fiery Skipper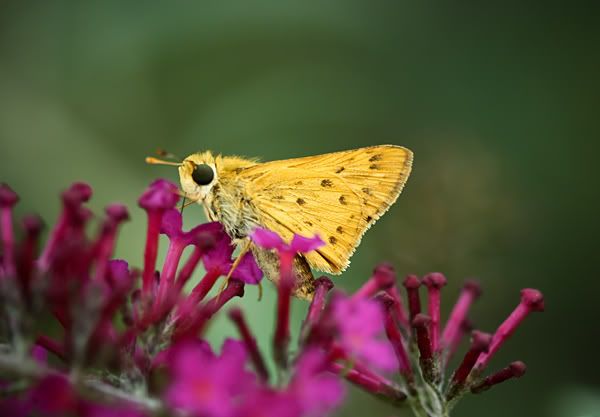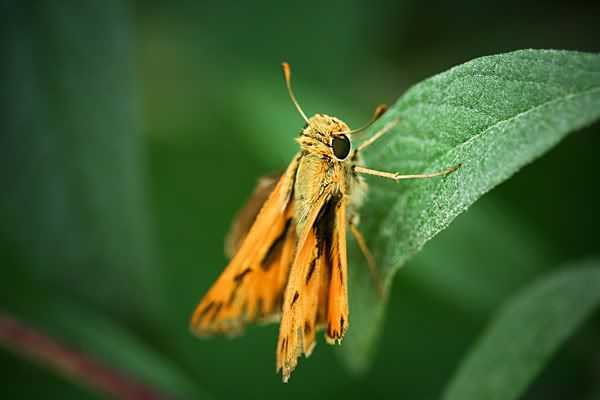 And finally a Silver Spotted Skipper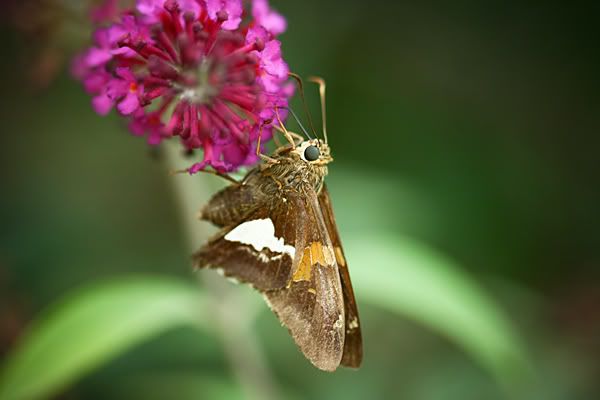 I have now added 3 new types of butterflies to my identification list bringing my total up to 11. I can't wait to go back when I have more time to play.